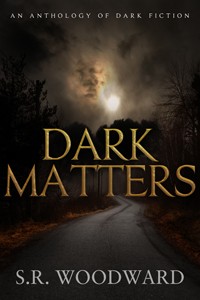 This collection brings together sci-fi, the paranormal and horror genres. All are conveyed through three different story types; novellas, flash fiction and verse.
Each format written to instil dark mindscapes in the reader. The degree of darkness is up to you to ascertain. But as sure as vampires seek blood, you can delve further into this collection to sate your desire for the joy of darkness that other worlds can bring.
The Mark Royce Chronicle: Mark Royce had no idea the flat he'd just moved into was a portal to prehistory.  But as apparent inundations from the area's Celtic past start to interrupt his day to day life, Mark decides to keep a journal.  Because of what he records he fears for his sanity. Questions cross his mind; can the visions possibly be real? Could he become trapped in Britain's Celtic past, never to return?  Whatever's going on he decides he must discover its meaning.
But to do that he must live it.
In Defence of the Realm: Demobbed from the army Derek's lucky; he's accepted for a job in the post room of a local business.
Little does he know it's not the post room job he's been selected for.
Murders Most Foul: It's 1644 and artist John Devereux is sent to East Scythe to replace its missing High Constable. Thrown in at the deep end when one of the villagers is apparently murdered, he uses his artistic skills in an attempt to solve the crime. Nothing is straight forward and others die.
Reluctantly he has to rely on his donkey for help.
The Road to NeverEver Land: Dave Johnson, a lowly logistics manager for a company that puts profit above the environment, pays for his company's arrogance.
A Quiz Night in the Sticks: A last minute booking for a New Year's break in Cornwall leads to a strange quiz and a holiday from Hell.
Displaced: Joseph had been born and bred in Trelevern. But now the owner of the village shop, who's known him since infancy, tells him he's no longer a welcome as she cowers in fear. When he discovers what's happened he hopes there is a way back.
Paperback on Amazon – click here for info.
Kindle version on Amazon – click here for info.